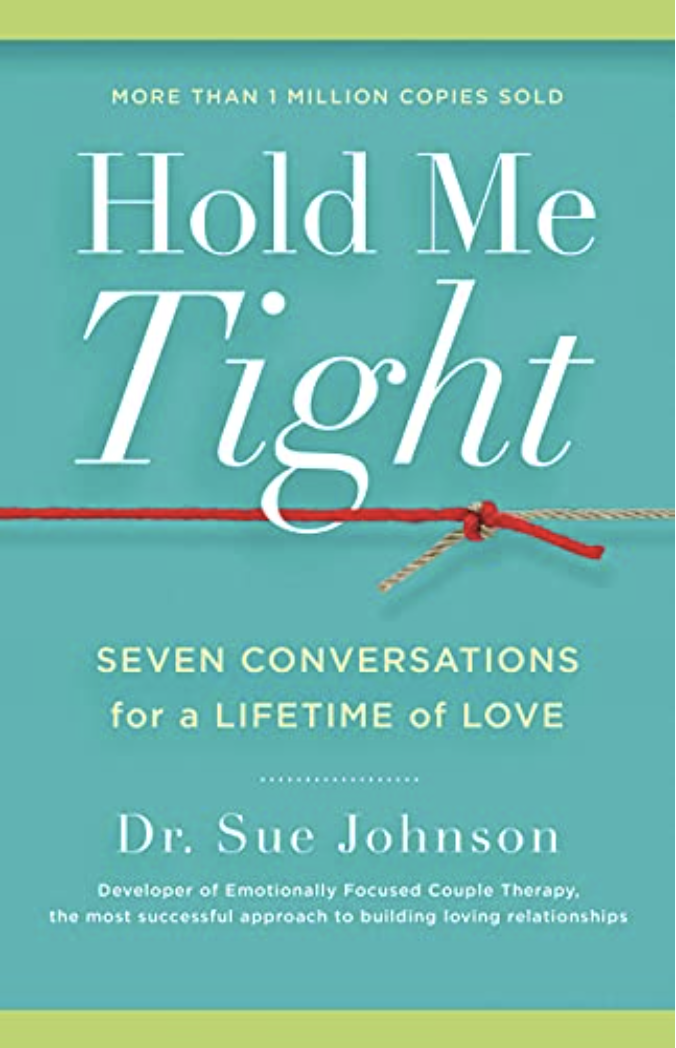 Our Hold Me Tight® Workshop for Couples is based on Attachment Theory, Emotionally Focused Couples Therapy, and the international best-selling book "Hold Me Tight: 7 Conversations for a Lifetime of Love" by Dr. Sue Johnson.

 
Emotionally Focused Couples Therapy has been shown through research to be the most effective approach to helping couples:
Change the negative cycle of repetitive arguments and distancing that can cause alienation, frustration, and pain;

Understand emotions and needs in romantic relationships and how to tend to each other in a way that creates positive, bonding moments;

Begin to repair old relationship injuries and how to build more trust moving forward;

Learn and practice a new way of communicating with each other that promotes a closer connection, more effective problem solving skills, and can help you have more fun and freedom together in your life.
Various Formats & Settings:
Learn to host a HMT Retreat:
Thinking about hosting a Hold Me Tight® workshop for couples? You've bought the material, you've read all the EFT books you can, but getting out there and marketing, putting together a power point and what clips and materials to use can be daunting!
 Let us help you put one together, and feel confident about your work! After hosting over 30 combined Hold Me Tight® workshops all over the world, we can help. We will walk you through the challenges you may face with hosting, answer questions about marketing, help you gather the right team of helpers, and learn how to structure the large group debrief time. Walk away from this seminar with a powerpoint you can build on, clips to show that will supplement the Hold Me Tight® material purchased from ICEEFT.
Learn to host one in a Country that has a Shame/Honour Culture:
In this webinar replay you will learn how to:
Key Principles of Adapting HMT to Shame-Based Cultural Contexts
Unique Considerations with regard to setting up and running HMT
Specific adaptations of the program's conversations and experiences
Vital connections for follow up
Learn to host one in a Christian setting, integrating Evangelical Theology:
Would you like to learn how to host a Hold Me Tight® Christian workshop at your Church or in your community? Let Kathryn de Bruin, LMFT, Emotionally Focused Therapy Trainer and I walk you through integrating biblical principles into your couples workshop. Practical tips and outlines available after purchase. And hear Sue Johnson, as she joins us, give her input on hosting and integrating!
Once purchased, you will be added to a Dropbox file with all the materials, within 48 hours of purchase.
Host a Hold Me Tight retreat for your Community:
Contact Renova San Diego about coming to your preferred location to host an HMT
Please express your interest using the Contact Form Button below.
Take an Online Interactive Hold Me Tight Retreat with your Partner. Guided by Dr. Sue Johnson